Health and Beauty Products
Esprit Vital is proud to carry the full lines of Eminence Organic Skin Care and Dermalogica Skin Care products. We are here to provide you with expert guidance on finding just the right products for your skin.
Eminence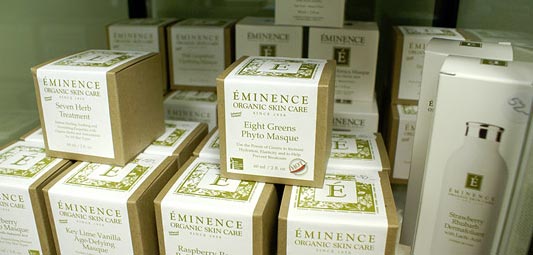 Eminence Organic Skin Care is the most unique and effective line of natural skin care products on the market today. Eminence embodies half a century of herbal craftsmanship and experience. These organic skin care products are handmade in small batches using only the freshest ingredients known to nature and are free of parabens and harsh chemicals. Eminence products are all natural, never tested on animals and promotes environmental sustainability
Eminence has an extensive array of products to treat almost every skin condition. They also are extremely effective in treating several skin concerns such as aging, sun damage, wrinkling, loss of vitality, acne and rosacea. The secret is in the high concentration of vitamins and potent healing properties derived from the fruits, vegetables, and herbs.
Treat your skin and treat your senses! Experience Eminence and you will discover a whole new dimension to organic skin care!
Dermalogica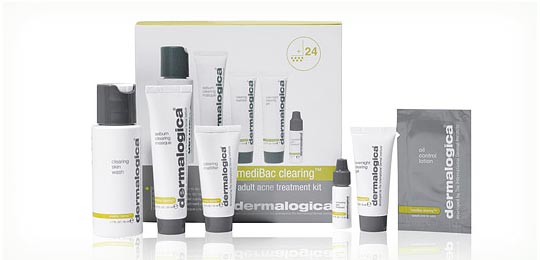 Dermalogica is one of the leading skin care companies in the world and has been dedicated for the last 25 years to creating products that redefine skin health. Formulated with top notch ingredients beneficial for the skin, Dermalogica takes your skin to an entirely new level. Dermalogica skin care products are dedicated to skin health results.
The product line is known for being free of common irritants and ingredients, such as lanolin, SD alcohol, mineral oil, fragrances and other cheap fillers, that often cause breakouts and irritation. The long term benefits of using Dermalogica products are plain and simple — healthy skin!